Table of Contents
Types of solar panels for camera traps


Advantages of solar panel for camera traps
In recent years I have tested various forms of power supplies for camera traps such as AA batteries of various types, external 6 or 12V batteries, 18650 li ion cells and solar panels.
The perfect solution does not exist, the reason is simple, there are many different camera traps on the market, each with certain characteristics and needs and unfortunately there is no definitive method for feeding them.
Solar panels are the solution to an important part of the problems and replace external lead batteries.
They therefore become a very interesting and efficient power supply system, especially in summer, when combined with AA batteries (lithium, alkaline or nizn rechargeable batteries).
I had the opportunity to test the Bushwhacker SE 5200 Solar Panel, produced by the Chinese company Welltar, all summer.
TYPES OF SOLAR PANELS FOR PHOTOTRAPS
It can be found with various output voltages: 6V, 9V and 12V.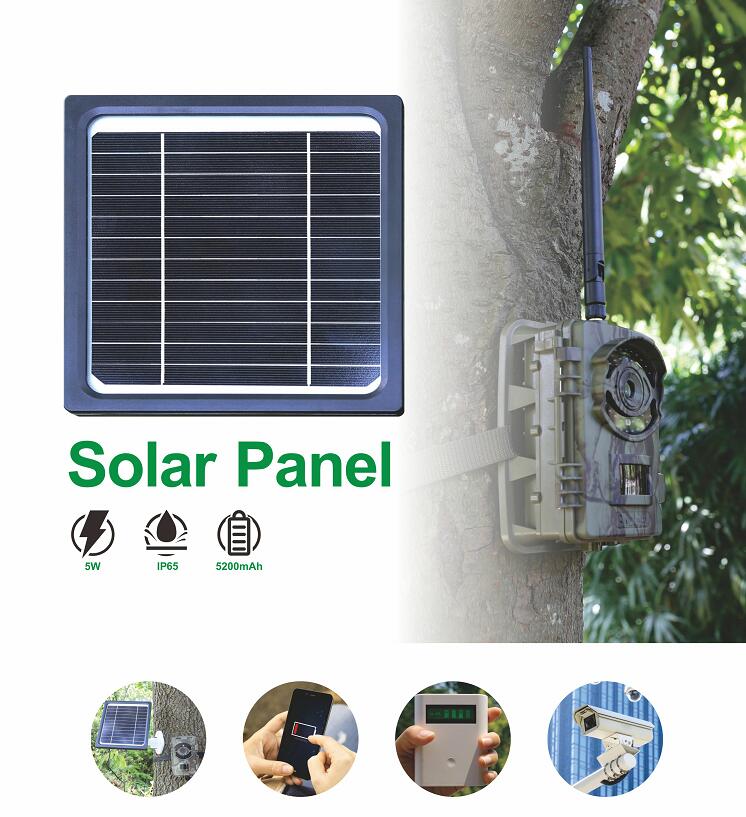 I used the 6V panel to power the Big Eye D3N camera along with the rechargeable AA Nizn batteries. The result was great and it is still positioned in the woods.
ADVANTAGES SOLAR PANEL FOR PHOTOTRAPS
The panel has an integrated 5200mAh Li Ion battery that guarantees reliability and durability even in winter and rainy periods.
It is also certified waterproof as IP65. And it can work from -22 degrees up to 70 degrees centigrade.
the small size but not too much also allows to protect the camera from snow and sudden thunderstorms.
I am not a fan of external batteries because they are too bulky even if they are actually one of the most resistant and efficient external power supplies. This solution is ideal for high-use fixed workstations.
It is also a panel that can be easily assembled and therefore disassembled, all you need is an electric screwdriver.
Technical specifications
I recommend it and you can buy it directly here on the Welltar website.
I hope this review of mine has been useful to you. If you have any questions write me via email.
Thanks for reading and happy camera trapping!